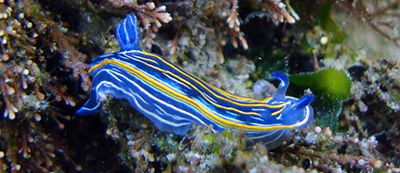 The Council of Departments is established to promote the coordination amongst the technological and scientific activities, with the aim of achieving the institutional objective of the SZN. The Council of Departments is composed by the Directors of the three Departments and by one member from each Department, elected by the internal personnel. In addition, participate as auditors the General Director, the coordinator of the detached structures (e.g., Ischia), and one member elected by the technical-administrative personnel of the administration in order to promote the cohesive interaction of all components of the Institution. Other Auditors can be invited to specific meeting if their consultation is requested by the Agenda.
The Council is chaired by the Senior Director of Department, who calls a meeting of the Council at the request of at least two Directors and coordinates the activities of the council with the President of the SZN to interact with the decisional aspects. The members of the Council of Departments participate to the council as long as they are in charge of their role and can be renovated only once.
The Council of Departments:
a) supports the activities of the Scientific evaluation of the SZN, collecting information, preparing the necessary documents for third parties (e.g. ANVUR) and, if requested, presenting it to the Scientific Council.
b) assists the President in the formulation of the scientific component of the Ten‐year Strategic Vision Document, the Three‐Year Plan and its updates, the Budget Update Report and the Annual Accounts.
c) expresses its opinion to the Executive Board on the overall Three‐Year Plan proposal of the Institute and any updates.
d) expresses its opinion on amendments to the Rules for Organization and Functioning of the Institution.
e) ensures the necessary synergy among Departments.
f) expresses its opinion on consortium initiatives and creation of Spin Off of the Institute.
g) contributes to any other consultation activity requested by the President or the Executive Board of the Institution.

Delibera Presidente n. 22 del 19.02.2015 Election representative Council of Departments

Delibera Presidente n. 35 del 15.04.2015 Election representative technical-administrative personnel