Salta il contenuto e passa al menu a fondo pagina
You are here:
Home

Staff

List of Personnel

Pazzaglia Jessica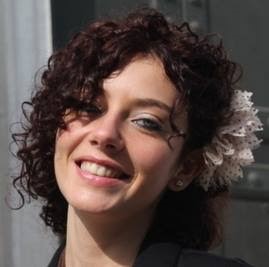 Ph. D. Student
Integrative Marine Ecology Department
Dipartimento di Scienze della Vita (D.S.V.)
Università degli Studi di Trieste
Via Licio Giorgieri 5
34127 Trieste - Italy
Tel.: +39 3314606210
E-mail: This email address is being protected from spambots. You need JavaScript enabled to view it.
Skype: jessica.pazzaglia_1
Procaccini's Group website
Director of Studies: Antonio Terlizzi
Internal Supervisor(s): Gabriele Procaccini
External Supervisor: Lazaro Marin-Guirao
Program: XXXIV cycle; Università degli studi di Trieste (Italy)
Research Interests
My research activity is focused on the analysis of seagrass responses to multiple environmental stress factors, such as temperature and nutrients. The initial hypothesis is that these organisms, thanks to adaptive plasticity, are able to contrast different environmental conditions playing a crucial role to contrast and cope with future and sudden environmental changes. The goal of my project is to investigate the resilience of seagrass ecosystems to global changes. Posidonia oceanica and Cymodocea nodosa populations from the Mediterranean Sea, will be studied through a genetic, physiological and transcriptomic characterization using mesocosm experiments. For a better understanding of the adaptive capacities of these organisms, the epigenetic profiles of the same populations and the possible methylation mechanisms induced by a first exposure to environmental stresses will be analyzed, which could be the basis for the acquisition of a memory able to confer tolerance in the adults to future environmental stressful conditions.