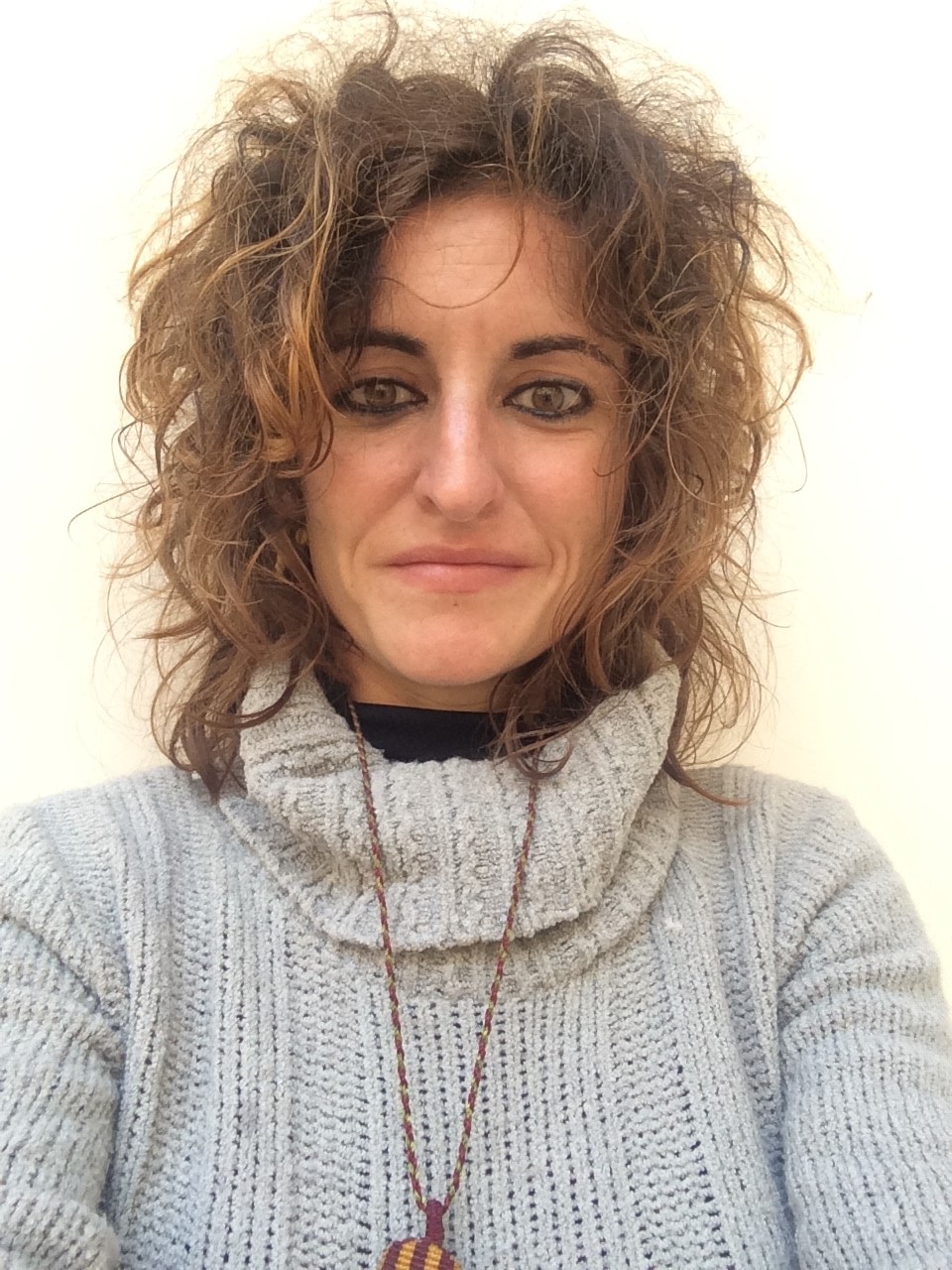 Researcher
Integrative Marine Ecology Department
Stazione Zoologica Anton Dohrn
Villa Comunale
80121 Naples - Italy
Tel.: +39 081 5833228
Fax: +39 081 7641355
E-mail: laura.nunezpons(at)szn.it
Skype: Lauguau

Research interests
Allelopathic communication in marine ecosystems, including macro- e microorganisms, is one of the most fascinating aspects when conducting research in the oceans, especially the biological and chemical bases of such ecologic interactions. A major scope in my recent studies is to disentangle the functionality and evolution of symbiosis in the sea. In this sense, I am very interested in understanding the metabolic role of the microbiome and its contribution to adaptability towards stress and environmental changes. I also aim to estimate the weight of associated microbes in organisms' health, immunity and ecological competence through the production of bioactive compounds. In the course of my career I have had the chance to be involved in scientific cruises, campaigns and projects in Antarctica, the Mediterranean and in Tropical and sub-Tropical seas, developing studies in these diverse topics. My projects combine underwater fieldwork for sample collections, monitoring and experiments with living organisms, as well as laboratory work using various techniques including microscopy, molecular biology, analytic chemistry and isotopic studies.
Selected Publications
Angulo-Preckler C., Figuerola B., Núñez-Pons L., Martín-Martín R., Gómez-Garreta A., Rull-Lluch J., Moles J., Avila C. 2018. Macrobenthic patterns at the shallow marine waters in the caldera of the active volcano of Deception Island, Antarctica. Continental Shelf Research In Press.
Núñez-Pons L., Gates R., Baghdasarian G., Symbiotic adjustments for thermal and light acclimation using cnidarian-dinoflagellate model holobionts. Marine Ecology Progress Series. In press

Núñez-Pons L., and Avila C. 2015. Natural products mediating ecological interactions in Antarctic ecosystems: A mini-Review of the known molecules. Natural Product Reports 32 1114 - 1130.

Núñez-Pons L., and Avila C., 2014., Defensive Metabolites from Antarctic Invertebrates: Does Energetic Content Interfere with Feeding Repellence?. Marine Drugs 12:3770-3791.

Núñez-Pons L., and Avila C., 2014. Deterrent activities in the crude lipophilic fractions of Antarctic benthic organisms: chemical defenses towards keystone predators. Polar Research 33 21624.

Núñez-Pons L., Carbone M., Vázquez J., Gavagnin M., and Avila C., 2013. Lipophilic defenses of Alcyonium soft corals from Antarctica. Journal of Chemical Ecology: 39(5):675-685.

Núñez-Pons L., Carbone M., Vázquez J., Rodríguez J., Nieto R., Mª Varela Mª M., Gavagnin M., and Avila C. 2012. Natural products from Antarctic colonial ascidians of the genera Aplidium and Synoicum: variability and defensive role. Marine Drugs 10(8):1741-1764.

Núñez-Pons L., Rodríguez-Arias M., Gómez-Garreta A., Ribera-Siguan A., and Avila C. 2012. Feeding deterrency in Antarctic marine organisms: bioassays with the omnivore amphipod Cheirimedon femoratus. Marine Ecology-Progress Series 462:163-174.

Carbone M., Núñez-Pons Paone M., L., Castelluccio F., Avila C and Gavagnin M. 2012. Rossinone-related meroterpenes from the Antarctic tunicate Aplidium fuegiense. Tetrahedron 68:3541-3544.

Núñez-Pons L., Carbone M., Paris D., Melck D., Ríos P., Cristobo J., Castelluccio F., Gavagnin M., and Avila C. 2012. Chemo-ecological studies on hexactinellid sponges from the Southern Ocean. Naturwissenschaften 99(5):353-368.

Núñez Pons L., Forestieri R., Nieto R., M., Varela M., Nappo M., Rodríguez J., Jiménez C., Castelluccio F., Carbone Ramos-Esplá A., M., Gavagnin M., and Ávila C. 2010. Chemical defenses of tunicates of the genus Aplidium from the Weddell Sea (Antarctica). Polar Biology 33(10):1319-1329.

Avila C., Taboada S., and L., Núñez-Pons., Antarctic marine chemical ecology: what's next?. 2008. Marine Ecology: An Evolutionary perspective 29: 1-70.
Websites, outreach and online articles
Figuerola, B., Núñez-Pons, L., Vázquez, J., Taboada, S., Cristobo, F.J., Ballesteros, M. and Avila, C. 2012. Chemical Interactions in Antarctic Marine Benthic Ecosystems. Book Chapter in: A. Cruzado (eds.) Marine Ecosystems. Oceans Catalonia International SL, Blanes, Spain. In Tech Open Access Publisher of Scientific Books and Journals. 105-126 On line: http://www.intechopen.com/articles/show/title/chemical-interactionsin- antarctic-marine-benthic-ecosystems

Crowdfunding PROJECT: Staying Alive: How do microbes help corals survive warming oceans?. Experiment.com. Link: https://experiment.com/projects/stayin-alive-how-do-microbes-help-corals-recover-from-bleaching

Figuerola, B., Taboada, S., Vázquez, J., Núñez-Pons, L ., Cristobo, F. J. and Avila, C. 2009. Buceig Polar "Buseo Polá". Fondaria: Bulletí del C.I.B. , 70 : 6-7.

Cristobo, J.; Avila, C.; Taboada, S.; Figuerola, B.; Nuñez-Pons, L. ; et al. 2013. El Instituto Español de Oceanografía (IEO) participa, con la UB en el proyecto ACTIQUIM. Magazine Oceanos. 6 :44-61.

Webpage project ACTIQUIM (http://www.actiquim.cat) supported by Region of Catalonia (Spain) 2008–09.
Book chapters
Avila C., Núñez-Pons, L. and Moles J. 2016. From the Tropics to the Poles: A Comparison of Chemical Defensive Strategies in Sea Slug Molluscs (Euthyneura). Book Chapter in: Marine Chemical Ecology (CRC Marine Science) J. B. McClintock & B. J. Baker (eds.) CRC Press 2 Edition. In press.

Figuerola, B., Núñez-Pons, L., Vázquez, J., Taboada, S., Cristobo, F.J., Ballesteros, M. and Avila, C. 2012. Chemical Interactions in Antarctic Marine Benthic Ecosystems. Book Chapter in: A. Cruzado (eds.) Marine Ecosystems. Oceans Catalonia International SL, Blanes, Spain. In Tech Open Access Publisher of Scientific Books and Journals. 105-126 On line: http://www.intechopen.com/articles/show/title/chemical-interactionsin- antarctic-marine-benthic-ecosystems