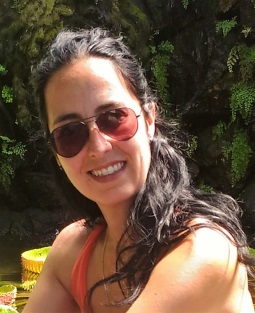 Technician
RIMAR Department
Motax Core Facility

Tel. +39 081 5833508
Fax: +39 081 984201
e-mail rosanna.guglielmo(at)szn.it



Short CV
Nata a Messina nel 1976 e laureatasi in Scienze Naturali nel 1999, ha conseguito il Ph.D in Scienze Ambientali: Ambiente Marino e Risorse nel 2004 occupandosi dello studio della variabilità stagionale di comunità macrozoobentoniche associate all'alga invasiva Caulerpa taxifolia nello Stretto di Messina. Durante la carriera universitaria ha svolto attività laboratoriali presso il Laboratorio del Benthos della Sezione Ecologia e Tassonomia del Benthos e del Plancton e i Laboratori della Sezione T.A.R.G.E.T. (Tutela Ambientale–Risorse e Gestione del Territorio) dell'Università degli Studi di Messina. È dipendente dal 2019 della SZN, dove riveste attualmente la qualifica di CTER VI livello. Svolge la sua attività professionale nell'ambito dello studio della comunità bentonica, occupandosi in particolare della polichetofauna (sia bentonica che pelagica) con tecniche tassonomiche classiche e molecolari mediante DNA barcoding. Collabora attivamente con il Servizio MOTax (Marine Organisms Taxonomy) della Stazione Zoologica Anton Dohrn di Napoli ed è inserita nella Short List di Esperti della Marine Strategy del CoNiSMa. Ha partecipato a numerosi progetti e da anni si occupa dei campioni di benthos del monitoraggio ambientale Ischiagas.
Research Interests
Negli habitat marini i policheti rappresentano uno dei gruppi maggiormente rappresentati sia in termini di abbondanza che di diversità. Per una serie di peculiarità che li contraddistinguono, vengono spesso utilizzati come bioindicatori nella valutazione della qualità ambientale. L'identificazione a livello specifico permette sia di definirne il ruolo trofico-funzionale nell'ecosistema sia di individuare la presenza di specie indicatrici legate a particolari condizioni ambientali.
La mia attività di ricerca è incentrata sullo studio dei policheti bentonici con un approccio metodologico integrato con tecniche sia classiche che molecolari. In particolare, negli ultimi anni mi sono occupata anche dello studio dei policheti pelagici in aree chiave del Mediterraneo al fine di individuare se la presenza o l'assenza di specie criptiche così come l'insorgenza dei differenti stadi di sviluppo (giovani, intermedi e adulti) possa essere correlata a variazioni verticali indotte dalle intensità delle correnti profonde di upwelling. Sebbene presentino un'ampia distribuzione verticale in tutti gli oceani, dalla superficie alle profondità batipelagiche, tali organismi non sono altamente importanti in termini di ricchezza specifica, abbondanza e biomassa nelle comunità planctoniche ma rivestono un importante ruolo nella rete alimentare pelagica e nella mineralizzazione della sostanza organica.
Publications
1. Corriero G, Pierri C, Accoroni S, Alabiso G, Bavestrello G, Barbone E, et al. Ecosystem vulnerability to alien and invasive species: a case study on marine habitats along the Italian coast. Aquat Conserv: Mar Freshw Ecosyst. 2016; 26(2): 392-409.
2. Guglielmo R, Gambi MC, Granata A, Guglielmo L, Minutoli R. Composition, abundance and distribution of holoplanktonic polychaetes within the Strait of Magellan (southern America) in austral summer. Pol Biol. 2014; 37: 999-1015.
3. Lorenti M, Gambi MC, Guglielmo R, Patti FP, Scipione MB, Zupo V, Buia MC. Soft-bottom macrofaunal assemblages in the Gulf of Salerno, Tyrrhenian Sea, Italy, an area affected by the invasion of the seaweed Caulerpa racemosa var. cylindracea. Mar Ecol -Evol Persp. 2011; 32(3): 320-334.
4. Scipione MB, Lo Brutto S, Cirino P, Di Capua I, Guglielmo R, Patti FP, Sarno D. A network of Italian amphipodologists in the frame of MOTax (Marine Organisms Taxonomy) at the Stazione Zoologica Anton Dohrn di Napoli (Italy). Biodivers J. 2017; 8(2): 661-663.
5. Forni G, Cigliano M, Guglielmo R, Ardesi E. First record of Malmgreniella lilianae (Polychaeta: Polynoidae: Polynoinae) along the Italian coast. Biol Mar Medit. 2008; 15(1): 270-271.
6. Giacobbe S, Guglielmo R, Germanò R. Popolamenti a molluschi associati a Caulerpa taxifolia (Vahl) C. Agardh nei fondi mobili dello Stretto di Messina. Biol Mar Medit. 2004; 11(2): 436-439.