Salta il contenuto e passa al menu a fondo pagina
You are here:
Home

Staff

List of Personnel

Sarno Diana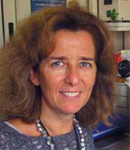 Senior Technologist
Responsible Motax Core Facility
Research Infrastructures for marine biological resources Department
Tel. +39 081 5833282
Fax: +39 081 7641355
e-mail diana.sarno(at)szn.it
Skype: diana.sarno
Research interests
My research interest is on microalgae biodiversity and its role in regulating the structure and functioning of marine ecosystems. I participated in projects on distribution and ecology of phytoplankton in different geographic areas, but my research is primarily focused on the Long Term Ecological Research station MareChiara (LTER-MC), where I am in charge for phytoplankton data series since 1994.
In collaboration with other colleagues, in the course of 30 years of study of the LTER-MC, we have investigated phytoplankton diversity in the Gulf of Naples, where we have recorded more than 800 species, and described about 30 species new to the science. More recently, we have integrated the study of phytoplankton ecology with NGS analyses, which have shown that molecular approaches only allow a partial interpretation of the huge existing diversity of protists because a large portion of sequences can still not be attributed to any known organism. We are now using an integrated approach, supported by improved cultivation and/or single cells analyses, in order to obtain molecular data combined with detailed morphological information for a high number of species. The addition to reference databases of taxonomically validated benchmark sequences will considerably improve the quality of NGS analyses and its application to ecological and biomonitoring programs.
I am also involved in training, as organiser and teacher in international advanced courses on phytoplankton taxonomy. I consider this activity fundamental in order to give my contribution to the creation of new generations of taxonomists able to combine different approaches for an integrated definition of phytoplankton species.
Selected Publications
Zingone A, D'Alelio D, Mazzocchi MG, Montresor M, Sarno D & LTER-MC team (2019). Time series and beyond: multifaceted plankton research at a marine Mediterranean LTER site. Nature Conservation 34, 273.
Gaonkar CG, Piredda R, Minucci C, Mann DG, Montresor M, Sarno D, Kooistra WHCF. (2018) Annotated 18S and 28S rDNA reference sequences of taxa in the planktonic diatom family Chaetocerotaceae. PLoS One 13(12):e0208929. doi: 10.1371/journal.pone.0208929.
Mordret S, Piredda R, Vaulot D, Montresor M, Kooistra WHCF, Sarno D (2018). DinoREF: a curated dinoflagellate (Dinophyceae) reference database for the 18S rRNA gene. Molecular Ecology Resources doi: 10.1111/1755-0998.12781.
Bosak S, Sarno D (2017). The planktonic diatom genus Chaetoceros Ehrenberg (Bacillariophyta) from the Adriatic Sea. Phytotaxa 314:001–44.
Cianelli D, D'Alelio D, Uttieri M, Sarno D, Zingone A, Zambianchi E, Ribera d'Alcala M (2017). Disentangling physical and biological drivers of phytoplankton dynamics in a coastal system. Scientific Reports 7(1):15868.
Gaonkar CG, Kooistra WHCF, Lange CB, Montresor M, Sarno D (2017). Two new species in the Chaetoceros socialis complex (Bacillariophyta): C. sporotruncatus and C. dichatoensis, and characterization of its relatives, C. radicans C. cinctus. Journal of Phycology 53(4):889-907. doi: 10.1111/jpy.12554.
Balzano S, Percopo I, Siano R, Gourvil P, Chanoine M, Marie D, Vaulot D, Sarno D (2017). Morphological and genetic diversity of Beaufort Sea diatoms with high contributions from the Chaetoceros neogracilis species complex. Journal of Phycology 53(1): 161-187. doi: 10.1111/jpy.12489.
Percopo I, Ruggiero MV, Balzano S, Gourvil P, Lundholm N, Siano R, Tammilehto A, Vaulot D, Sarno D (2016). Pseudo-nitzschia arctica sp. nov., a new cold-water cryptic Pseudo-nitzschia species within the P. pseudodelicatissima complex. Journal of Phycology 52(2):184-99. doi: 10.1111/jpy.12395.
Sarno D, Zingone A, Montresor M (2010). A massive and simultaneous sex event of two Pseudo-nitzschia species. Deep-Sea Research Part II-Topical Studies in Oceanography 57:248-55. doi: 10.1016/j.dsr2.2009.09.
Zingone A, Dubroca L, Iudicone D, Margiotta F, Corato F, Ribera d'Alcalà M, Saggiomo V, Sarno D (2010). Coastal phytoplankton do not rest in winter. Estuaries and Coasts 33:342-61. doi: 10.1007/s12237-009-9157-9.