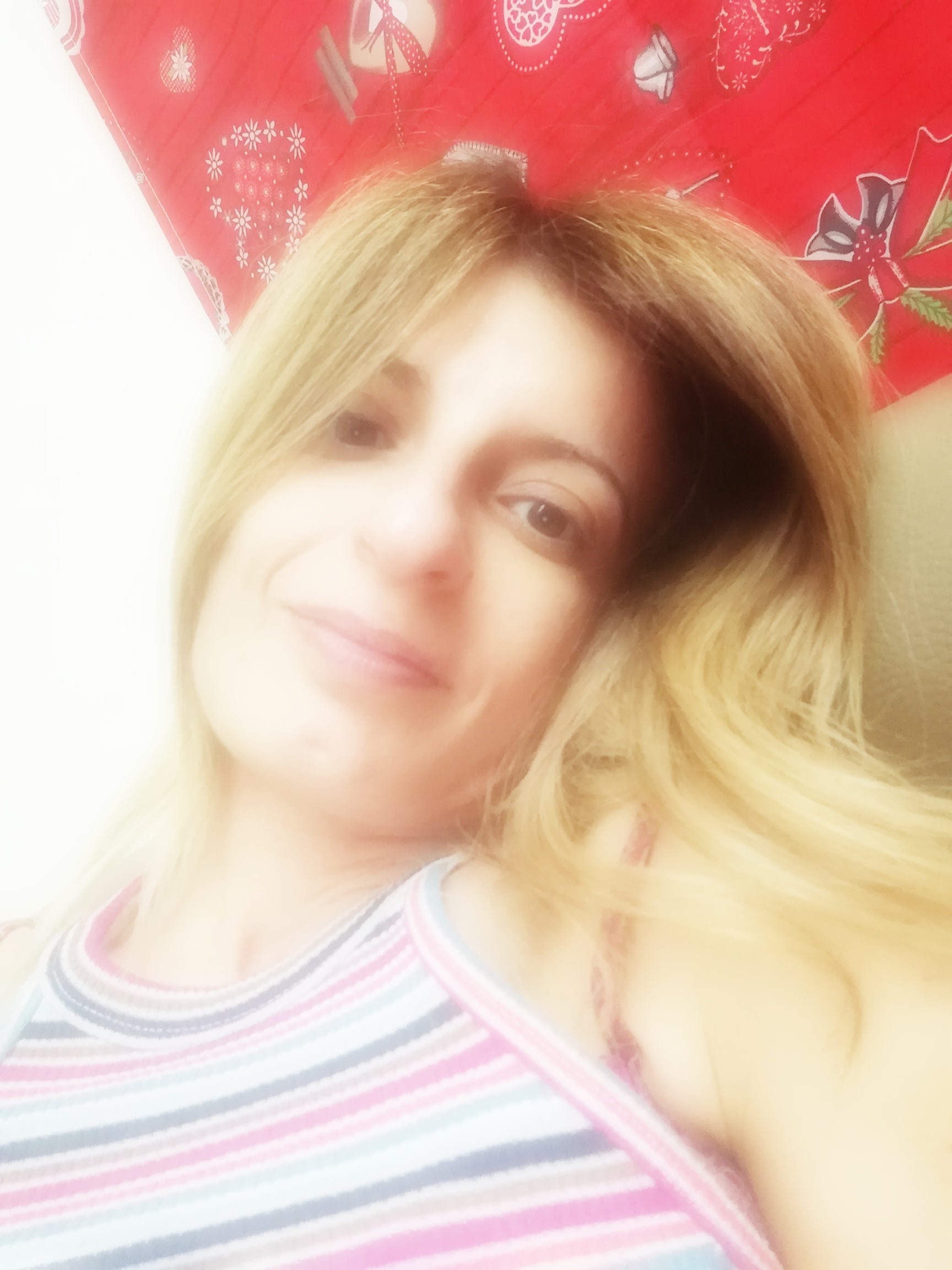 Researcher
Marine Biotechnology Department
Tel.: +39 081 5833221
Fax: +39 081 7641355
E-mail: This email address is being protected from spambots. You need JavaScript enabled to view it.
Contatto Skype: Clementina.Sansone
Appointed on project: PON-001_02093, RITMARE, EMBRIC, ABBACO, CARIVERONA. Spin-off BioSearch S.r.l.

Research interests
My research activity is focused on Marine Biotechnology for human and ocean health. My interest lies in drug discovery from marine micro and macrorganisms, for applications as pharmaceuticals, nutraceuticals and cosmetics. In particular, my activity for the PON 1_2093 project regarded the maintenance and growth of diatoms and dinoflagellates from the SZN culture collection as well as the study of scale-up procedures for mass cultivation of marine microalgae for biotechnological industrial applications using fermenters and bioreactors. Moreover, I was involved in testing the bioactivity of chemical compounds from marine microalgae and invertebrates on several human cell lines. I am also involved in RITMARE project for signalling pathway finder studies in marine model organisms stressed by abiotic and biotic factors. My research activity in environmental biotechnology regards mainly bioremediation and bioaugmentation methodologies for the decontamination of contaminated marine sites. Currently, I am working for the UE-EMBRIC project for the biotechnological potential of marine microorganisms as nutraceuticals and pharmaceuticals.
I am also involved in the launching of a new Spin-Off BioSearch S.r.l. with the Stazione Zoologica Anton Dohrn, ICB-CNR Institute and Italbiotech (Non profit organization). The main aim of BioSearch is discovering new natural compounds from marine organisms for nutraceutic and pharmaceutical purposes.
Selected Publications
F Dell'Anno, C Sansone, A Ianora, A Dell'Anno. Biosurfactant-induced remediation of contaminated marine sediments: Current knowledge and future perspectives. Marine environmental research 137, 196-205, 2018
Christian Galasso, Ida Orefice, Alfonso Toscano, Tomás Vega Fernández, Luigi Musco, Christophe Brunet, Clementina Sansone, Paola. Cirino. Food Modulation Controls Astaxanthin Accumulation in Eggs of the Sea Urchin Arbacia lixula. Marine Drugs 16 (186),2018
Clementina Sansone, Genoveffa Nuzzo, Christian Galasso, Raffaella Casotti, Angelo Fontana, Giovanna Romano, Adrianna Ianora. The Marine Dinoflagellate Alexandrium andersoni Induces Cell Death in Lung and Colorectal Tumor Cell Lines. Marine Biotechnology, 2018
Filomena Sannino, Clementina Sansone, Christian Galasso, Sara Kildgaard, Pietro Tedesco, Renato Fani, Gennaro Marino, Donatella Pascale, Adrianna Ianora, Ermenegilda Parrilli, Thomas Ostenfeld Larsen, Giovanna Romano, Maria Luisa Tutino. Pseudoalteromonas haloplanktis TAC125 produces 4-hydroxybenzoic acid that induces pyroptosis in human A459 lung adenocarcinoma cells. Scientific reports 8 (1), 1190, 2018
C Galasso, C Corinaldesi, C Sansone. Carotenoids from Marine Organisms: Biological Functions and Industrial Applications. Antioxidants 96 (6(4)), 4, 2017.
Emiliano Manzo, Adele Cutignano, Dario Pagano, Carmela Gallo, Giusi Barra, Genoveffa Nuzzo, Clementina Sansone, Adrianna Ianora, Konrad Urbanek, Daniela Fenoglio, Francesca Ferrera, Cinzia Bernardi, Alessia Parodi, Giuseppe Pasquale, Antonio Leonardi, Gilberto Filaci, Raffaele De Palma, Angelo. Fontana. A new marine-derived sulfoglycolipid triggers dendritic cell activation and immune adjuvant response. Scientific Reports 7 (6286), 3, 2017
Paola Cirino, Christophe Brunet, Martina Ciaravolo, Christian Galasso, Luigi Musco, Tomás Vega Fernández, Clementina Sansone, Alfonso Toscano. The Sea Urchin Arbacia lixula: A Novel Natural Source of Astaxanthin. Marine Drugs 187, 2017.
Clementina Sansone, Christian Galasso, Ida Orefice, Genoveffa Nuzzo, Elvira Luongo, Adele Cutignano, Giovanna Romano, Christophe Brunet, Angelo Fontana, Francesco Esposito, Adrianna Ianora: The green microalga Tetraselmis suecica reduces oxidative stress and induces repairing mechanisms in human cells. Scientific Reports 01/2017; 7., DOI:10.1038/srep41215
G. Romano, M. Costantini, C. Sansone, C. Lauritano, N. Ruocco, A. Ianora: Marine microorganisms as a promising and sustainable source of bioactive molecules. Marine environmental research 05/2017;, DOI:10.1016/j.marenvres.2016.05.002
Adele Cutignano, Genoveffa Nuzzo, Adrianna Ianora, Elvira Luongo, Giovanna Romano, Carmela Gallo, Clementina Sansone, Susanna Aprea, Francesca Mancini, Ugo D'Oro and Angelo Fontana.Development and Application of a Novel SPE-Method for Bioassay-Guided Fractionation of Marine Extracts. Mar. Drugs 2015, 13, 5736-5749; doi:10.3390/md13095736.
Sansone C., Alessandra Braca, Elena Ercolesi, Giovanna Romano, Anna Palumbo, Raffaella Casotti, Maria Francone, Adrianna Ianora (2014). Diatom-Derived Polyunsaturated Aldehydes Activate Cell Death in Human Cancer Cell Lines but Not Normal Cells. PLOS ONE, ISSN: 1932-6203, doi: 10.1371/journal.pone.0101220
Ciniglia C, Sansone C., Panzella L, Napolitano A, D'ischia M (2012). Effects of walnut husk washing waters and their phenolic constituents on horticultural species. Environmetal Science And Pollution Research International, vol. 19; p. 3299-3306, ISSN: 1614-7499
Ciniglia C, Pinto G, Sansone C., Pollio A (2010). Acridine orange/Ethidium bromide double staining test: A simple In-vitro assay to detect apoptosis induced by phenolic compounds in plant cells. Allelopathy Journal, vol. 26; p. 301-308, ISSN: 0971-4693
Websites or online articles
Sansone C., Alessandra Braca, Elena Ercolesi, Giovanna Romano, Anna Palumbo, Raffaella Casotti, Maria Francone, Adrianna Ianora (2014). Diatom-Derived Polyunsaturated Aldehydes Activate Cell Death in Human Cancer Cell Lines but Not Normal Cells. [ISSN 1929-8536] https://globalmedicaldiscovery.com.
Book chapters
Ciniglia C, Sansone C., Petriccione M. E Aliotta G (2009). Uso della microtomografia a raggi x nell'analisi di campioni vegetali. In: Livio Paolillo, Italo Giudicianni. La Diagnostica Nei Beni Culturali Moderni Metodi Di Indagine. p. 181-184, ISBN/ISSN: 978-88-95122-17-5.

Aliotta G. e Sansone C. "Origini dell'Agricoltura in Campania", IN: "le piante e l'uomo in Campania, Regione Campania, Aprile 2009.
Patents
Clementina Sansone, Adrianna Ianora, Christian Galasso, Giovanna Romano. N. SIB BI5072R, "Tetraselmis suecica green microalga crude extract and its uses", 07/12/2017
Paola Cirino, Alfonso Toscano, Clementina Sansone, Christophe Brunet "Method for improving astaxanthin production by the sea urchins in culture through the food and preparation method thereof". 2017