Salta il contenuto e passa al menu a fondo pagina
You are here:
Home

Staff

List of Personnel

Mazzocchi Maria Grazia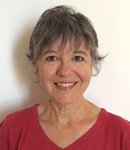 Senior Scientist
Section EMI
Tel.: +39 081 5833212
Fax: +39 081 7641355
e-mail grazia.mazzocchi(at)szn.it
Skype: mgmgennaio56
Research interests
Zooplankton are fundamental for the functioning of the pelagic systems as key elements in the multifaceted trophic webs and active contributors to the biological pump and biogeochemical fluxes. Marine zooplankton are dominated by copepods, which have abundantly colonized the whole pelagic domain and are considered the most successful metazoans in the world oceans. Copepod assemblages are characterized by a notable taxonomic, dimensional and functional diversity, with the small-size species (≤ 1 mm) being the most common and still least known components. My research interests are mainly focused on small copepods, to unveil their adaptive traits and ultimately understand the reasons of their success in different environments and conditions. The survey activities are integrated by laboratory experiments to test hypotheses emerged by the field observations. The distribution in space and time of target genera is investigated to assess the species coexistence or succession. The specific feeding modes and habits are analysed to reveal the trophic role of abundant copepod species and their interactions with protists in the pelagic communities. The plasticity of motion and feeding behaviour of individual copepods are examined to know the specific responses to variable conditions. Copepods can be also considered sentinels of long-term changes in the pelagic environment related to climate or anthropogenic forcing. The seasonal and decadal variability of copepod assemblages and species are monitored in a long term ecological research (LTER-MareChiara) in the Gulf of Naples.
Journal Papers
Paffenhöfer, G.-A., Mazzocchi, M.G. (2002). On some aspects of the behaviour of Oithona plumifera (Copepoda: Cyclopoida). Journal of Plankton Research, 24: 129-135.
Peralba, À., Mazzocchi, M.G. (2004). Vertical and seasonal distribution of Clausocalanus species (Copepoda: Calanoida) in oligotrophic waters. ICES Journal of Marine Science, 61: 645-653.
Paffenhöfer, G.-A., Mazzocchi, M.G., Tzeng, M.W. (2006). Living on the edge: feeding of subtropical open ocean copepods. Marine Ecology, 27: 99-108.
Mazzocchi, M.G., Buffoni, G., Carotenuto, Y., Pasquali, S., Ribera d'Alcalà, M. (2006). Effects of food conditions on the development of the population of Temora stylifera: A modeling approach. Journal of Marine Systems, 62: 71-84.
Uttieri, M., Paffehnöfer, G.-A., Mazzocchi, M.G. (2008). Prey capture in Clausocalanus furcatus (Copepoda: Calanoida). The role of swimming behaviour. Marine Biology, 153: 925-935.
Siokou-Frangou, I., Christaki, U., Mazzocchi, M.G., Montresor, M., Ribera d'Alcalà, M., Vaqué, D., Zingone, A. (2010). Plankton in the open Mediterranean Sea: a review. Biogeosciences, 7: 1-44.
Mazzocchi, M.G., Licandro, P., Dubroca, L., Di Capua, I., Saggiomo, V. (2011). Zooplankton associations in a Mediterranean long-term time-series. Journal of Plankton Research, 33: 1163-1181.
Mazzocchi, M.G., Dubroca, L., Garcia-Comas, C., Di Capua, I., Ribera d'Alcalà, M. (2012). Stability and resilience in coastal copepod assemblages: The case of the Mediterranean long-term ecological research at stn MC (LTER-MC). Progress in Oceanography, 97-100: 135-151.
Bianco, G., Botte, V., Dubroca, L., Ribera d'Alcalà, M., Mazzocchi, M.G. (2013). Unexpected regularity in swimming behaviour of Clausocalanus furcatus revealed by a telecentric 3D computer vision system. PLoS ONE, 8(6): e67640.
Mazzocchi, M.G., Siokou, I., Tirelli, V., Bandelj, V., Fernandez de Puelles, M.L., Ak Örek, Y., de Olazabal, A., Gubanova, A., Kress, N., Protopapa, M., Solidoro, C., Taglialatela, S., Terbiyik Kurt, T. (2014). Regional and seasonal characteristics of epipelagic mesozooplanton in the Mediterranean Sea based.