Salta il contenuto e passa al menu a fondo pagina
You are here:
Home

Staff

List of Personnel

Gallo Alessandra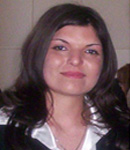 Researcher
Biology and Evolution of Marine Organisms Department
Tel. +39 081 5833233
Fax: +39 081 7641355
e-mail alessandra.gallo(at)szn.it
Contatto Skype: alexia-gal
Research interests
Ecotoxicology studies on the impact of environmental pollutants on reproductive health are an emerging issue. Reproductive success is the key factor for the survival of the species and is strongly influenced by the surrounding environment in which the organism lives and reproduced. The marine environment is continuously subjected to anthropogenic pressures, whose main effects are the introduction of contaminants and climatic variations. Marine organisms characterized by external fertilization release gametes into seawater where fertilization and embryo development occur; consequently, any chemical-physical stressors, altering the quality and/or physiology of gametes and embryos, impact reproductive success with serious consequences for species fitness and survival and with possible repercussions on marine ecosystem biodiversity and functionality. My attention is focused on aspects of reproductive toxicology, in particular, on the study of the effects of chemical-physical stressors on gamete quality, fertilization and embryo development in different marine invertebrates. Using an integrated ecotoxicological approach, which includes standardized and innovative biological assays and analysis of gamete quality biomarkers, I study the biological responses induced by exposure to classical and emerging contaminants and physical stress; these allow to elucidate the mechanisms that mediate biological damage associated with pollution and provide tools for assessing marine environmental quality.
Selected Publications
Gallo A and Tosti E. (2019). Effects of ecosystem stress on reproduction and development. Mol Reprod Dev. DOI: 10.1002/mrd.23169.

Gallo A, Manfra L, Boni R, Rotini A, Migliore L, Tosti E. (2018). Cytotoxicity and genotoxicity of CuO nanoparticles in sea urchin spermatozoa through oxidative stress. Environ Int., 118: 325-333.

Gallo A, Boni R, Tosti E. (2018). Sperm viability assessment in marine invertebrates by fluorescent staining and spectrofluorimetry: A promising tool for assessing marine pollution impact. Ecotoxicol Environ Saf., 147: 407-412.

Rotini A, Gallo A, Parlapiano I, Berducci MT, Boni R, Tosti E, Prato E, Maggio C, Cicero AM, Migliore L, Manfra L. (2018). Insights into the CuO nanoparticle ecotoxicity with suitable marine model species. Environ Int., 147: 852-860.

Gallo A. (2018). Toxicity of marine pollutants on the ascidian oocyte physiology: an electrophysiological approach. Zygote, 26: 14-23.

Gallo A, Boni R, Buttino I, Tosti E. (2016). Spermiotoxicity of nickel nanoparticles in the marine invertebrate Ciona intestinalis (ascidians). Nanotoxicology, 10(8): 1096-1104.

Boni R, Gallo A, Montanino M, Macina A, Tosti E. (2016). Dynamic changes of sperm quality in Mytilus galloprovincialis under continuous thermal stress. Mol Reprod Dev., 83:162-173.

Gallo A and Tosti E. (2015). Reprotoxicity of the Antifoulant Chlorothalonil in Ascidians: An Ecological Risk Assessment. PloS one 10:4.

Gallo A and Tosti E. (2013). Adverse Effect of Antifouling Compounds on the Reproductive Mechanisms of the Ascidian Ciona intestinalis. Mar Drugs, 11: 3554-3568.

Gallo A, Silvestre F, Cuomo A, Papoff F, Tosti E. (2011).The impact of metals on the reproductive mechanisms of the ascidian Ciona intestinalis. Mar Ecol., 32: 222-231.
Websites or online articles
Gallo A, Boni R, Tosti E. (2018). Discriminating live and dead sperm in ecotoxicology. Atlas of Science. https://atlasofscience.org/discriminating-live-and-dead-sperm-in-ecotoxicology/.
Tosti E, Boni R, Gallo A. (2017). Gamete activation: what else?. Atlas of Science. https://atlasofscience.org/gamete-activation-what-else/.
Book chapters
Gallo A and Tosti E. 2019. Reproductive processes of marine animals as biomarker for environmental stress impact. In: Se-Kwon Kim, Ed. Encyclopedia of Marine Biotechnology. United States: Wiley-Blackwell, ISBN: 978-1-119-14377-2. In press.
Gallo A. (2016). Marine Glycoconjugates in gamete physiology and fertilization. In: Se-Kwon Kim, Ed. Marine Glycobiology: Principles and Applications. Boca Raton USA: CRC Press, Taylor & Francis Group; Chapter 3; pp 25-37. ISBN 9781498709613.
Gallo A and Tosti E. (2015). Cytoskeletal elements and the reproductive success in animals. In: Schatten H, Ed. The cytoskeleton in health and disease. New York: Springer Science + Business Media LLC; Chapter 6, pp. 147-166. ISBN 978-1-4939-2904-7.