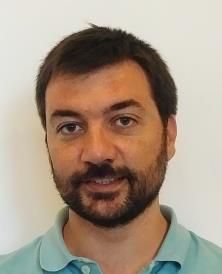 Ricercatore
Dipartimento di Ecologia Marina Integrata
Stazione Zoologica Anton Dohrn
Lungomare Cristoforo Colombo (complesso Roosevelt)
90142 Palermo - Italia

Tel.: +39 3291572363

E-mail: Questo indirizzo email è protetto dagli spambots. È necessario abilitare JavaScript per vederlo.
Contatto Skype: giacomilis82

Interessi di ricerca
Lo scopo principale della mia ricerca è quello di valutare l'impatto delle attività da pesca sui differenti livelli gerarchici di organizzazione ecologica. A livello del singolo individuo, valutando i cambiamenti nei tassi di crescita, nei processi di riproduzione e negli indicatori di stress fisiologici. A livello di popolazione mediante l'uso di modelli di stock assessment (modelli di produzione, extended survivor analysis e stock shyntesis) e dei modelli di distribuzione spazio temporali. A livello di comunità studiando le modifiche apportate alla biodiversità e ai flussi energetici che regolano il loro funzionamento attraverso l'uso di tecniche di analisi multivariate, dei modelli di rete trofica e degli indicatori di stato ecologico (es. size spectra). Il mio lavoro, adottando il principio dell'approccio ecologico alla gestione della pesca, considera anche come le risposte funzionali degli organismi alle pressioni da pesca cambieranno negli scenari futuri di cambiamento climatico. Infine, la mia ricerca si focalizza anche sullo studio delle tecnologie usate nella riduzione dello scarto prodotto dalle differenti tipologie di pesca, e come questo potrebbe essere trasformato in una risorsa sfruttabile.
Principali Pubblicazioni
Vitale S, Enea M, Milisenda G, Gancitano V, Geraci ML, Falsone F, Bono G, Fiorentino F, Colloca F. (2018). Modelling the effects of more selective trawl nets on the productivity of European hake (Merluccius merluccius) and deep-water rose shrimp (Parapenaeus longirostris) stocks in the Strait of Sicily. Scientia Marina, 82S1: 199-208. https://doi.org/10.3989/scimar.04752.03A

Vitale S, Milisenda G, Gristina M, Baiata P, Bonanomi S, Colloca F, Gancitano V, Scannela D, Fiorentino F, Sala A. (2018). Towards more selective Mediterranean trawl fisheries: are juveniles and trash excluder devices effective tools for reducing undersized catches? Scientia Marina, 82S1: 215-223.

Milisenda G, Rossi S, Vizzini S, Fuentes VL, Purcell JE, Tilves U, Piraino S. (2018). Seasonal variability of diet and trophic level of the gelatinous predator Pelagia noctiluca (Scyphozoa). Scientific Report, 8: 12140.

Massi D, Vitale S, Titone A, Milisenda G, Gristina M, Fiorentino F. (2018). Spatial distribution of the black coral Leiopathes glaberrima (Esper, 1788) (Antipatharia: Leiopathidae) in the Mediterranean: a prerequisite for protection of Vulnerable Marine Ecosystems (VMEs). European Zoological Journal, 85: 169-178.

Cillari T, Allegra A, Andaloro F, Gristina G, Milisenda G, Sinopoli M. (2018). The use of echo-sounder buoys in Mediterranean Sea: A new technological approach for a sustainable FADs fishery. Ocean & Coastal Management, 152: 70-76.

Sinopoli M, Cattano C, Chemello R, Timpanaro A, Milisenda G, Gristina M. (2018). Nest-mediated parental care in a marine fish: Are large-scale nesting habitats selected and do these habitats respond to small-scale requirements? Mediterranean Marine Science, 10.12681/mms.14993

Tilves U, Fuentes VL, Milisenda G, Parrish CC, Vizzini S, Sabatés A. (2018). Trophic interactions of the jellyfish Pelagia noctiluca in the NW Mediterranean:
evidence from stable isotope signatures and fatty acid composition. Mar Ecol Prog Ser, 591:101-116. https://doi.org/10.3354/meps12332

Brown EJ, Vasconcelos RP, Wennhage H, Bergstrom U, Stottrup JG, van de Wolfshaar KE, Milisenda G, Colloca F, Le Pape O. (2018). Conflicts in the coastal zone: human impacts on commercially important fish species utilizing coastal habitat. ICES Journal of Marine Science, 10.1093/icesjms/fsx237

Milisenda G, Garofalo G, Fezzani S, Rjeibi O, Jarboui O, Chemmam B, Ceriola L, Bonanno A, Genovese S, Basilone G, Mifsud R, Lauria V, Gristina M, Colloca F, Fiorentino F. (2017). Erratum to: Biomass HotSpot distribution model and spatial interaction of two exploited species of horse mackerel in the south-central Mediterranean Sea. Hydrobiologia. doi:10.1007/s10750-017-3378-x

Garofalo G, Fezzani S, Gargano F, Milisenda G, Abdallah Ob, Hamida Nbh, Mifsud R. (2017). Predictive distribution models of European Hake in the South-Central Mediterranean Sea. Hydrobiologia, 1-20.

Lauria V, Garofalo G, Fiorentino F, Massi D, Milisenda G, Piraino S, Russo T, Gristina G. (2017). Species distribution models of two critically endangered deep-sea octocorals reveal fishing impacts on vulnerable marine ecosystems in central Mediterranean Sea. Scientific report, 7(1): 8049.

Bosch-Belmar M, Milisenda G, Girons A, Taurisano V, Accoroni S, Totti C, Piraino S, Fuentes V. (2017). Consequences of Stinging Plankton Blooms on Finfish Mariculture in the Mediterranean Sea. Front. Mar. Sci. 4:240.

Bosch-Belmar M, Azzurro E, Pulis K, Milisenda G, Fuentes V, Kéfi-Daly Yahia O, Micalle A, Deidun A, Piraino S. (2017). Jellyfish blooms perception in Mediterranean finfish aquaculture. Marine policy, 76: 1-7.

Milisenda G, Vitale S, Massi D, Enea M, Gancitano V, Giusto GB, Badalucco C, Gristina M, Garofalo G, Fiorentino F. (2017). Discard composition associated with the deep water rose shrimp fisheries (Parapenaeus longirostris, Lucas 1846) in the south-central Mediterranean Sea. Mediterranean Marine Science, 18(1): 53-63.

Bono G, Okpala COR, Badalucco C, Milisenda G, Vitale S. (2016). The application of freezing and oxygen-free packaging methods and its effects on lipid oxidation and related flesh qualities of Norway lobster (Nephrops norvegicus): Freezing and oxygen-free packaging of Norway lobster. European Journal of Lipid Science and Technology, DOI: 10.1002/ejlt.201600035.

Ape F, Arigoò C, Gristina M, Genovese L, Di Franco A, Di Lorenzo M, Baiata P, Aglieri G, Milisenda G, Mirto S. (2016). Meiofaunal diversity and nematode assemblages in two submarine caves of a Mediterranean marine protected area. Mediterranean Marine Science, 17: 202-215.

Purcell JE, Milisenda G, Rizzo A, Carrion SA, Zampardi S, Airoldi S, Zagami G, Guglielmo L, Boero F, Doyle TK, Piraino S. (2015). Digestion and Predation rates of zooplankton by the pleustonic hydrozoan Velella velella and widespread blooms in 3013 and 2014. Journal of plankton research, DOI:10.1093/plankt/fbv031.

Piraino S, Aglieri G, Martell L, Mazzoldi C, Melli V, Milisenda G, Scorrano S, Boero F. (2014). Pelagia benovici sp. Nov. (Cnidaria, Scyphozoa): a new jellyfish in the Mediteranean Sea. Zootaxa, 3794: 455-468.

Milisenda G, Rosa S, Fuentes VL, Boero F, Guglielmo L, Piraino S. (2014). Jellyfish as Prey: Frequency of Predation and Selective Foraging of Boops boops (Vertebrata, Actinopterygii) on the Mauve Stinger Pelagia noctiluca (Cnidaria, Scyphozoa). PLoS ONE 9(4): e94600. doi: 10.1371/journal.pone.0094600

Purcell JE, Tilves U, Fuentes VL, Milisenda G, Olariaja A, Sabateés A. (2014). Digestion times and predation potentials of Pelagia noctiluca eating fish larvae and copepods in the NW Mediterranean Sea. Marine Ecology Progress Series 510: 201-213

Aglieri G, Papetti C, Zane L, Milisenda G, Boero F, Piraino S. (2014). First evidence of inbreeding, relatedness and chaotic genetic patchiness in the holoplanktonic scyphozoan Pelagia noctiluca. PLoS ONE, 9(6):e99647.

Gianguzza P, Bonaviri C, Milisenda G, Agnetta D, Vega Fernaéndez T, Badalamenti F. (2010). Macroalgal assemblage type affects predation pressure on sea urchins by altering adhesion strength. Marine environmental research, 70(1):82-86.