Salta il contenuto e passa al menu a fondo pagina
You are here:
Home

Staff

List of Personnel

Munari Marco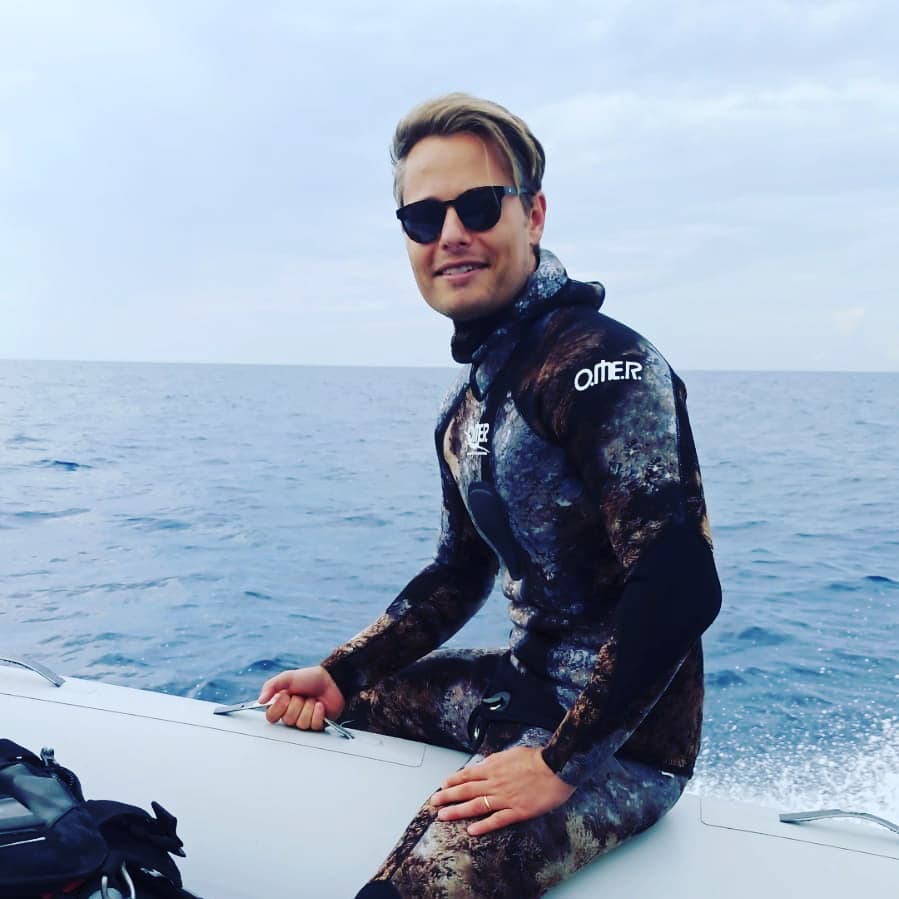 Researcher
Integrative Marine Ecology Department
Fano Marine Centre


Tel.: +39 081 5833512
Fax: +39 081 7641355
e-mail: This email address is being protected from spambots. You need JavaScript enabled to view it.; This email address is being protected from spambots. You need JavaScript enabled to view it.
Skype: marcomunariphd
ORCID: https://orcid.org/0000-0002-2702-5393
Scholar: https://scholar.google.it/citations?user=bVUwR0MAAAAJ&hl=it
Research Interests
Over Marco's study path, his main interests have always been biodiversity and how and when changes in the marine environment, directly or indirectly related to human activities, can affect marine organism's responses. Therefore, he focused his studies in the field of marine ecology and ecotoxicology using different marine organisms as model species and using different scientific approaches and techniques, from the laboratory to the field. What he learned is the importance of combining evolutionary approaches with classic ecotoxicological ones to better predict and anticipate threats to biodiversity. The knowledge about what kind of long-term, transgenerational effects climate changes and pollution might have on natural populations is still scarce. Furthermore, by surveying the existent variability/plasticity of natural populations and thus their tolerance to multiple stressors, he is willing to collect useful data and information to develop sound plannings for the introduction of species to create stable and self-sustaining populations in the context of habitat restoration.
Selected Publications
Fabbrizzi E, Giakoumi S, De Leo F, Tamburello L, Chiarore A, Colletti, A, Coppola M, Munari M, Musco L, Rindi F, Rizzo L, Savinelli B, Franzitta G, Grech D, Cebrian E, Verdura J, Bianchelli S, Mangialajo L, Nasto I, Sota D, Orfanidis S, Papadopoulou NK, Danovaro R, Fraschetti S., 2022. The challenge of setting restoration targets for macroalgal forests under climate changes. J. Environ. Manage. 326, 116834.
Brundu G, Cannavacciuolo A, Nannini M, Somma E, Munari M, Zupo V, Farina S, 2022. Development of an efficient, noninvasive method for identifying gender year-round in the sea urchin Paracentrotus lividus. AQUACULTURE 564, 739082.
Asnicar D, Zanovello L, Badocco D, Munari M, Marin M, 2022. Different ecological histories of sea urchins acclimated to reduced pH influence offspring response to multiple stressors. Environ. Res. 212, 113131.
Munari M, Chiarore A, Signorini SG, Cannavacciuolo C, Nannini M, Magni S, Binelli A, Gambi MC, Della Torre C, 2022. Surviving in a changing ocean. Tolerance to acidification might affect the susceptibility of polychaetes to chemical contamination. Mar. Pollut. Bull. 181, 113857.
Lee J, Gambi MC, Kroeker KJ, Munari M, Peay K, Micheli F, 2022. Resilient consumers accelerate the plant decomposition in a naturally acidified seagrass ecosystem. Glob. Change Biol. 28, 4558–4576.
Foo S, Munari M, Gambi MC, Byrne M, 2022. Acclimation to low pH does not affect the thermal tolerance of Arbacia lixula progeny. Biol. Lett.18, 20220087.
Berlinghof J, Peiffer F, Marzocchi U, Munari M, Quero GM, Dennis L, Wild C, Cardini U, 2022. The role of epiphytes in seagrass productivity under ocean acidification. Scientific Reports 12, 6249.
Munari M, Devigili A, dalle Palle G, Asnicar D, Pastore P, Badocco D, Marin MG, 2022. Ocean acidification, but not environmental contaminants, affects fertilization success and sperm motility in the sea urchin Paracentrotus lividus. J. Mar. Sci. Eng. 10, 247.
Asnicar D, Novoa-Abelleira A, Minichino R, Badocco D, Pastore P, Finos L, Munari M, Marin MG, 2021. When site matters: Metabolic and behavioural responses of adult sea urchins from different environments during long-term exposure to seawater acidification. Mar. Environ. Res. 169, 105372.