Salta il contenuto e passa al menu a fondo pagina
You are here:
Home

Staff

List of Personnel

Marotta Pina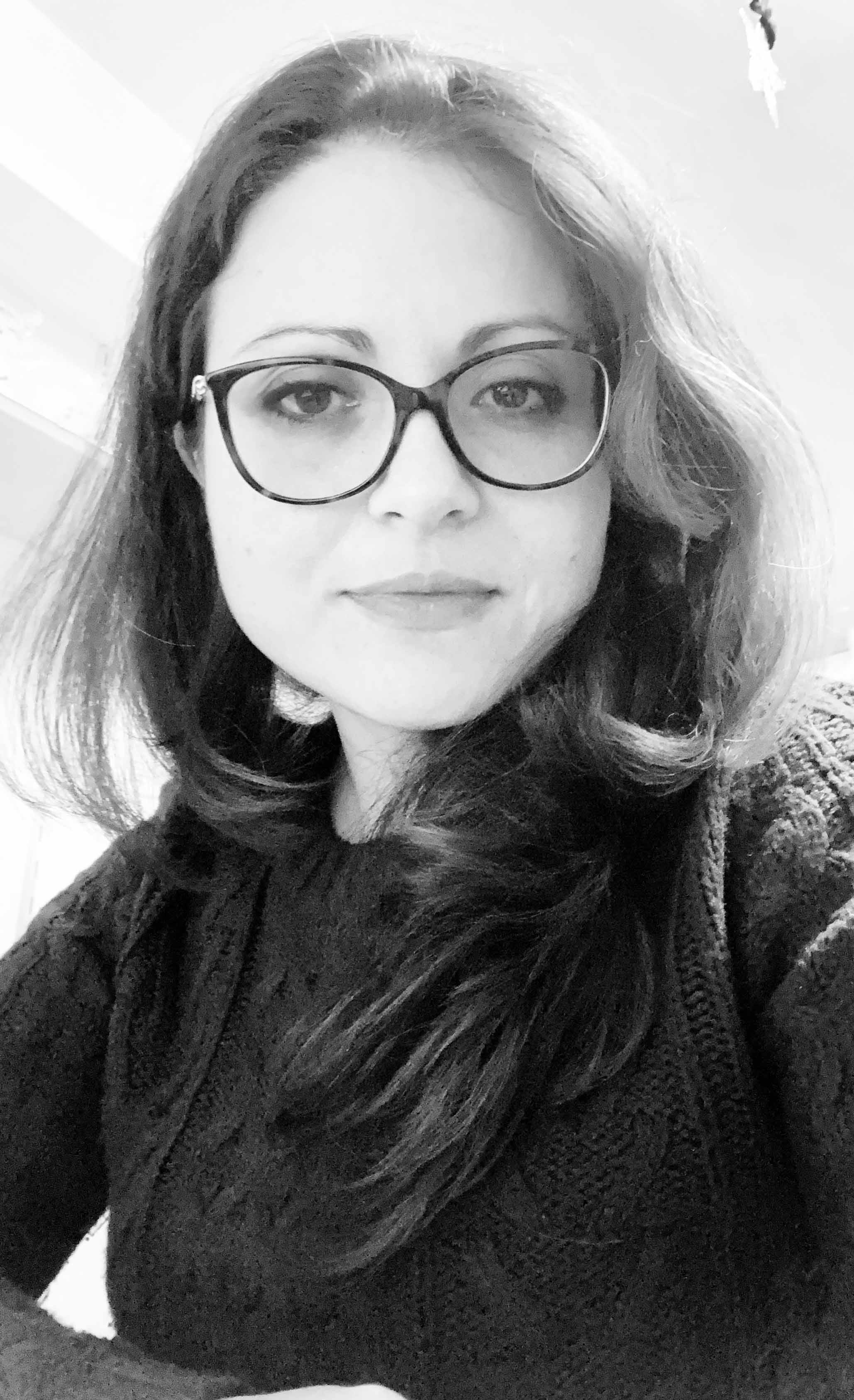 Research Fellowship
Research Infrastructures for marine biological resources Department
Stazione Zoologica Anton Dohrn
Villa Comunale
80121 Napoli - Italia
Tel.: +39 081 5833211
E-mail: This email address is being protected from spambots. You need JavaScript enabled to view it.
Contatto Skype: pina.marotta4
Supervisor: Pasquale De Luca
Appointed on project: Tecnologie –omiche; genome editing

Research Interests
I started to approach biology working on the development of the ascidia Ciona intestinalis from a molecular biology point of view, focusing my attention on the transcriptional factors regulating the expression of genes fundamental during the animal embryonic development. Later, during my PhD, I deepened the topic by applying it on the more complex mouse development, gaining a wide experience in animal modelling and on genome editing and molecular investigations on mutant animals. Now, at the Stazione Zoologica di Napoli, one of my research interests is the study of the molecular mechanism underlying sexual reproduction in the diatom Pseudo-nitzschia multistriata; in particular, I am focused on the identification of the environmental cues (e.g., pheromones) secreted by the cells to stimulate the mating. At the same time, I am exploring the role of the oxylipins, oxygenated compounds with an important role as signaling molecules, in the diatom P. arenysensis, particularly investigating the effects of their absence or overproduction on the normal functionality of the cells. Furthermore, I contributed to the setup of a pipeline to produce heterologous recombinant marine organisms-derived proteins and collaborate with other research groups on projects focused on microalgae modification.
Selected Publications
Annunziata R, Hay-Mele B, Marotta P, Volpe M, Entrambasaguas L, Mager S, Stec K, Ribera d'Alcalà M, Sanges R, Finazzi G, Iudicone D, Montresor M, Ferrante MI. Trade-off between sex and growth in diatoms: molecular mechanisms and demographic implications. Sci Adv. 2022 Jan 21;8(3):eabj9466. doi: 10.1126/sciadv.abj9466. Epub 2022 Jan 19.
Marotta P, Salatiello F, Ambrosino L, Berruto F, Chiusano ML, Locascio A. The Ascidia Ciona robusta Provides Novel Insights on the Evolution of the AP-1 Transcriptional Complex. Front Cell Dev Biol. 2021 Aug 3;9:709696. doi: 10.3389/fcell.2021.709696. eCollection 2021.
Sabatino V, Orefice I, Marotta P*, Ambrosino L, Chiusano ML, d'Ippolito G, Romano G, Fontana A, Ferrante MI. Silencing of a Pseudo-nitzschia arenysensis lipoxygenase transcript leads to reduced oxylipin production and impaired growth. New Phytol. 2021 Sep 17. doi: 10.1111/nph.17739. Online ahead of print. *Corresponding author.
Annunziata R, Balestra C, Marotta P, Ruggiero A, Manfellotto F, Benvenuto G, Biffali E, Ferrante MI. An optimised method for intact nuclei isolation from diatoms. Sci Rep. 2021 Jan 18;11(1):1681. doi: 10.1038/s41598-021-81238-z.
Addeo M, Buonaiuto S, Guerriero I, Amendola E, Visconte F, Marino A, De Angelis MT, Russo F, Roberto L, Marotta P, Russo NA, Iervolino A, Amodio F, De Felice M, Lucci V, Falco G. Insight into Nephrocan Function in Mouse Endoderm Patterning. Int J Mol Sci. 2019 Dec 18;21(1). pii: E8. doi: 10.3390/ijms21010008.
Torella D, Iaconetti C, Tarallo R, Marino F, Giurato G, Veneziano C, Aquila I, Scalise M, Mancuso T, Cianflone E, Valeriano C, Marotta P, Tammè L, Vicinanza C, Sasso FC, Cozzolino D, Torella M, Weisz A, Indolfi C. miRNA Regulation of the Hyperproliferative Phenotype of Vascular Smooth Muscle Cells in Diabetes. Diabetes. 2018 Dec;67(12):2554-2568.
Marotta P, Cianflone E, Aquila I, Vicinanza C, Scalise M, Marino F, Mancuso T, Torella M, Indolfi C, Torella D. Combining cell and gene therapy to advance cardiac regeneration. Expert Opin Biol Ther. 2018 Apr;18(4):409-423.
Vicinanza C, Aquila I, Cianflone E, Scalise M, Marino F, Mancuso T, Fumagalli F, Giovannone ED, Cristiano F, Iaccino E, Marotta P, Torella A, Latini R, Agosti V, Veltri P, Urbanek K, Isidori AM, Saur D, Indolfi C, Nadal-Ginard B, Torella D. Kitcre knock-in mice fail to fate-map cardiac stem cells. Nature. 2018 Mar 21;555(7697):E1-E5.
Vicinanza C, Aquila I, Scalise M, Cristiano F, Marino F, Cianflone E, Mancuso T, Marotta P, Sacco W, Lewis FC, Couch L, Shone V, Gritti G, Torella A, Smith AJ, Terracciano CM, Britti D, Veltri P, Indolfi C, Nadal-Ginard B, Ellison-Hughes GM, Torella D. Adult cardiac stem cells are multipotent and robustly myogenic: c-kit expression is necessary but not sufficient for their identification. Cell Death Differ. 2017 Aug 11.
Marotta P, Amendola E, Scarfò M, De Luca P, Zoppoli P, Amoresano A, De Felice M, Di Lauro R. The Paired Box transcription factor PAX8 is essential for function and survival of adult thyroid cells. Mol Cell Endocrinol. 2014 Oct;396(1-2):26-36.